I've been a total
ingrate
for like, two weeks now. Sulking around with a sour puss, a threat to drivers and pedestrians, barely preventing inappropriate thoughts from becoming very inappropriate wise-cracks.
But really I am the luckiest person in the whole world and I lead a blessed life and I can't even keep up with the Thank You's I owe that are piling up on my desk and spilling onto the floor.
Today Mark brought me pears all sweet and juicy and we played frisbee in the park. It's like summer but
not summer
and you can hear the race cars zooming on the track even from this far away. I am half perfect, and half spinning wobbling arcing disc that you have to chase across the park.
I keep having dreams about running, and the election. Night after night.
I dreamed that George W. Bush and his wife Laura were training for a marathon too and I was having a hard time hating them, was developing a soft spot for them till Laura refused to run with the public, the common people
...then I was very upset.
The Marathon is less then a month away. For perspective let me just say that this is the only Goal I have ever set for myself, ever. A Goal with a time frame and an executable plan that I have followed through on. I have never planned anything longer then a month out. Even registering for classes has always had more of a resemblance to impulse catalogue shopping then the thoughtful pursuit of an objective.
I know, I know... you are saying to yourself BUT ASIA, I FIND THAT SO HARD TO BELIEVE, A WOMAN OF YOUR INTELLECT AND AMBITION, BLINDING BRILLIANCE AND RADIANT BEAUTY...
To which I must say, YES, YES ITS TRUE, BUT LETS NOT GET CARRIED AWAY HERE.
Yeah, everyone's life unfolds on its own timeline and this is something I should have figured out a long time ago. But maybe now you can understand why this marathon is so important to me that it keeps me up nights.
*****************
I have been eating salted plums all day and my tongue is numb. My friend Piyada and I went to Pacific Grocery yesterday and she explained all the weird cans of grass jelly and dried grasshoppers and bubble tea, stinky fruit, gelled coconut in syrup....
Anyway, these plums are concentrated sweet and salty and are simultaneously revolting and totally addictive. Thai people use sugar and salt together a lot, and not like we do, to like, balance out the acidity of a tangy tomatoe sauce for example...
And I got a case of m-150 which is the original energy drink that Red Bull stole its recipe from,
even though I keep saying I am going to quit drinking caffeine
.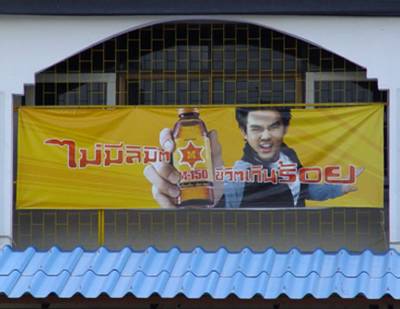 When I was bartending 10 hour shifts I used to drink like, four, sometimes five Red Bulls in the course of the night. Its like downshifting to third on the freeway,
feel the power.
I was never very good at moderation.