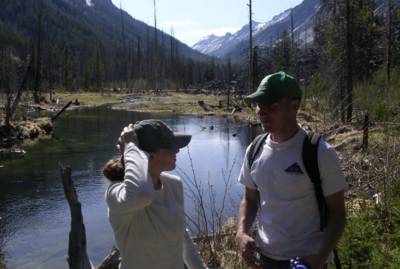 Home bound
My brother John is coming home. He is sitting in some outpost waiting to be de-activated. His year in Egypt pushed him over the limit for the amount of time he can spend on active duty within a certain period of time. They should have figured this out before he was sent to train in Texas. They shouldn'ta let him get this far in the first place. They issued a Stop-Loss to prevent his contract from expiring one month after he would have arrived in Iraq but I guess it just wasn't meant to be.
Its akward and confusing. He is having a hard time with survivor guilt and loyalty to his guys. He is their combat medic and was about to be promoted. He considered volunteering for active duty, a year or more in Iraq.
This came up a few weeks ago and I didn't say anything cause I wont believe it till the coals are ready on the BBQ. Then they took it away, said he was going, and I was glad I kept my mouth shut. Now he is coming home after all.